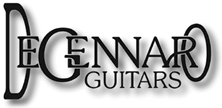 THUNDER KING FRETLESS SUPER CUSTOM
The name for this one is the "Mardi Gras Bass"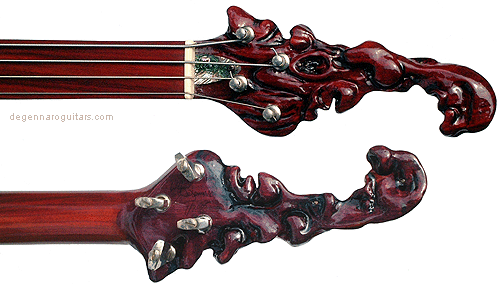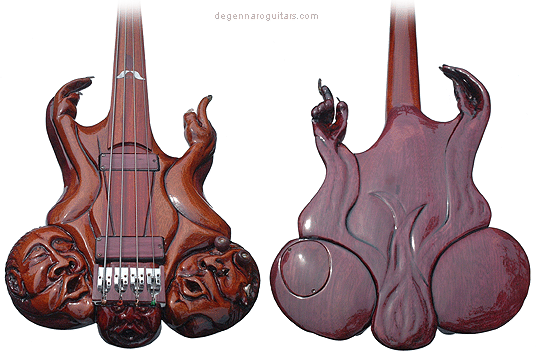 This Thumder King bass called the Mardi Gras is what real custom is all about! There is no way you are going to run into another bassist playing anything near this cool. It has the best hardwoods available combined with the hottest electronics and one of a kind artistic details that even include real gemstones!
From the mind of a master luthier, this bass not only looks amazing but plays and sounds simply top-shelf! This is for the true professional musician or collector.
Body: Front highly carved mahogany, back purpleheart, fingernails are natural abalone pieces, 3 carved faces.

Neck: Through body design (from top of headstock to bottom of the body) bloodwood
Finish: Nitro cellulous lacquer
Fretboard: Fretless bloodwood with m.o.p., abalone and purpleheat inlay marking the 12th fret (harmonic balance).
Headstock: Highly carved bloodwood with purpleheart back, abalone truss cover and bone nut.
Bridge: Hipshot tailpiece with custom purpleheart overlays.
Tuners: N.O.S. Schaller Nickel tuners.
Knobs: Turned bloodwood with m.o.p. dots
Back plate: fitted purpleheart
Pickups: Bartolini with custom purpleheart overlays.
Gemstones: 15 total (genuine faceted diamonds, gold tourmalines)
One of a kind
Price: call or email