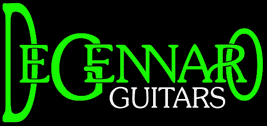 Interesting DeGennaro instruments. Already sold, prototypes, custom paint jobs, etc.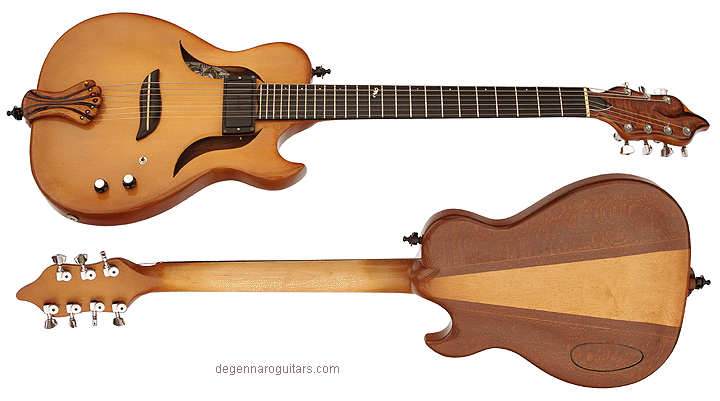 A very customized/modified Dynasty 7 string. Made for a Jazz guitar teacher in Grand Rapids.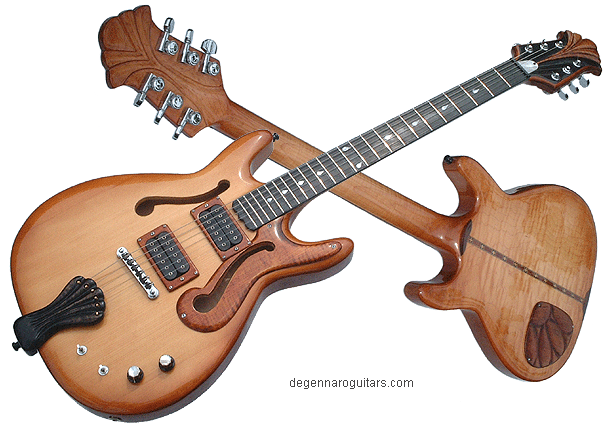 Custom Dnyasty Series guitar.

Blake's Dynasty - from Middle Rhythm Session & Tribal Style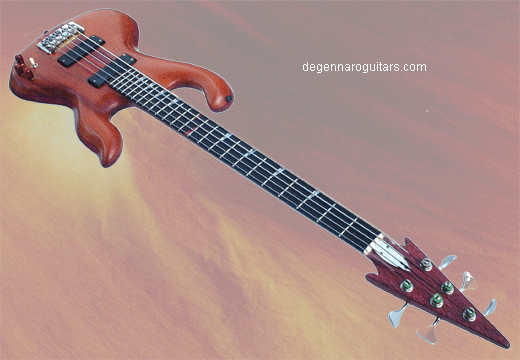 Custom 5 string Thunder King for the bass player of Ultrathrash.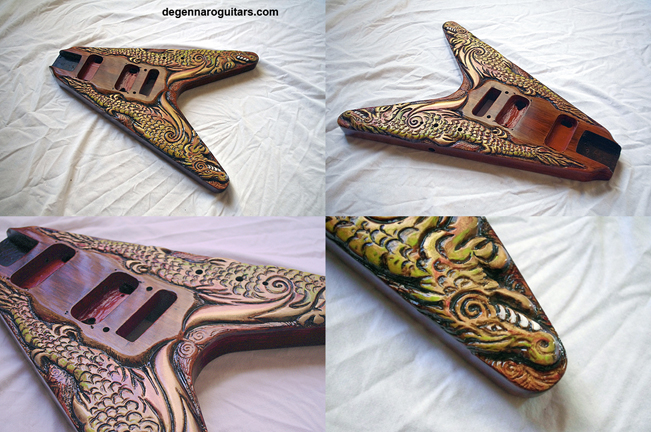 Custom carving for a customer's flying V.

From the Dynasty Series
It can be seen in Guitar Player Magazine


This Ibanez got a new custom paint job.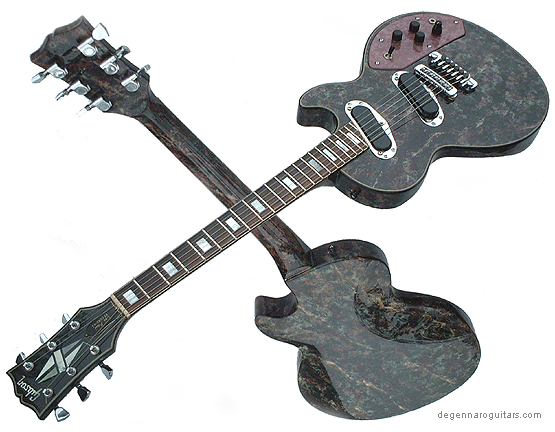 Vintage Gibson Recorder that was all broken up when I got it. Now it's a head turner! This IS for sale.
The paint is hard to photograph. It was a real hit at the '03 Summer NAMM show.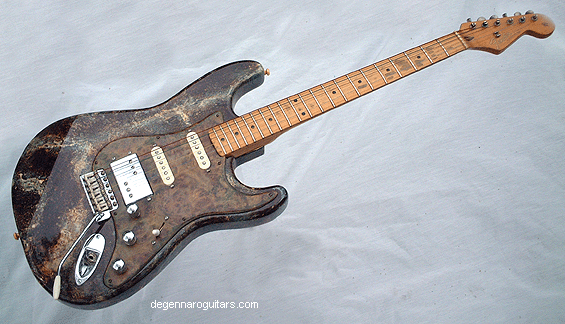 The classic Fender Strat but customized AND fitted with a very desirable neck from the early 60's!
| | |
| --- | --- |
| | |
| My first made years ago with a fully inlayed veneer back. | The Handmade Difference Guitar \ |
My first electric mandolin design.
4 string model.

Another older mandolin of mine.
I encrusted it with inlays.
A custom paint job complete with airbrushing.

An original design that is very comfortable to play.
Used for the giveaway but I can build more of these.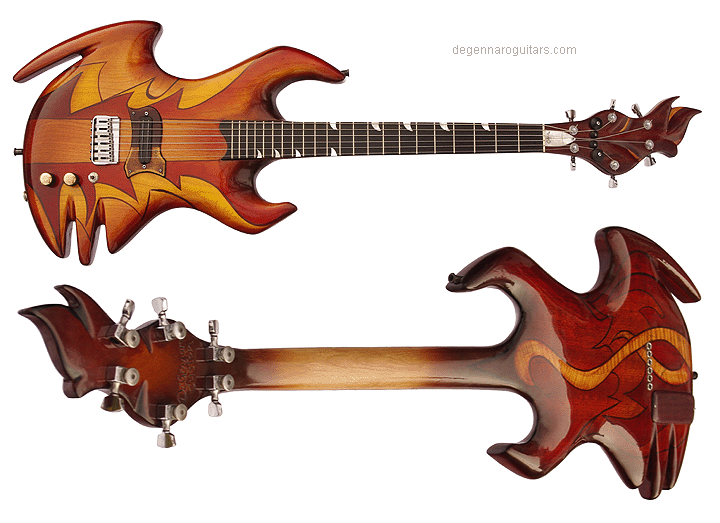 My son John designed this guitar for himself.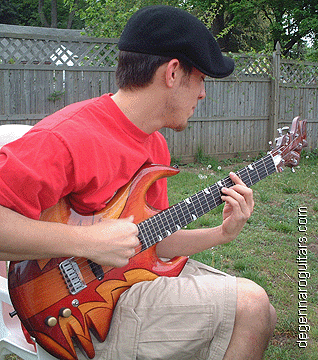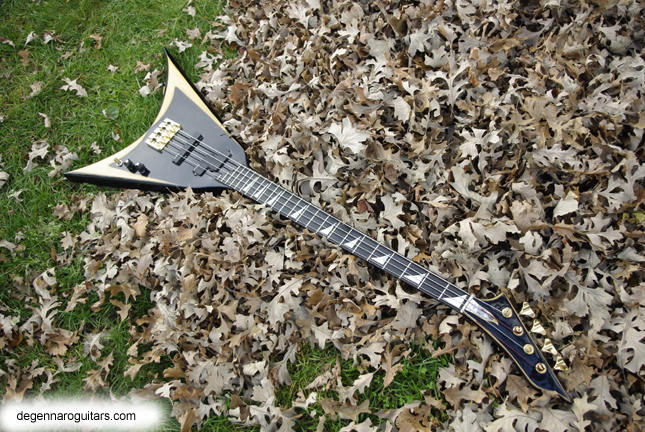 Custom V bass for a customer.