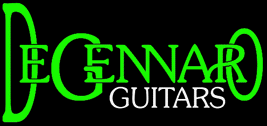 2005 Winter NAMM Show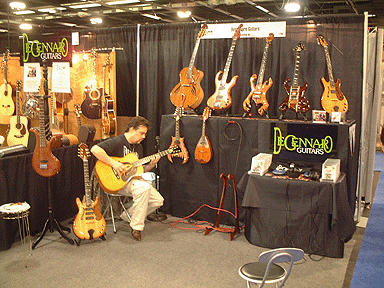 Here we go with a booth full of handmade goodness!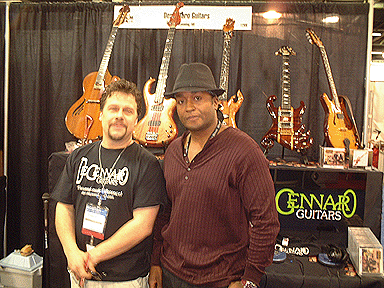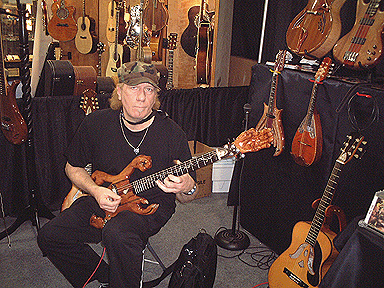 Ed is one of those super good players who happens by your booth and you don't want to see them leave.
http://edsupple.com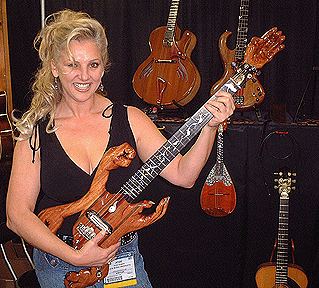 Lace Pickups was good enough to stop by the booth (it's hard to get out of the booth to see stuff)
so couldn't resist getting a great picture like this!
http://lacemusic.com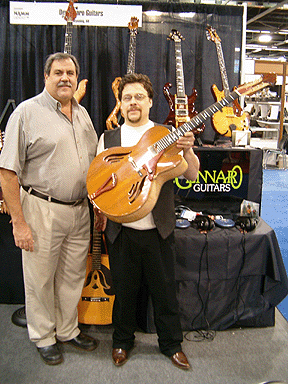 Here is a man with a great product. He owns my first mandolin.
http://multicarver.com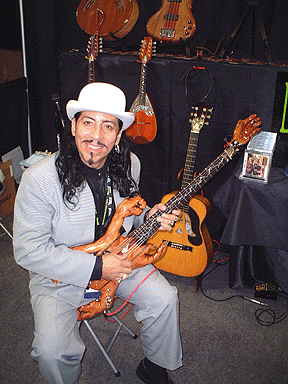 Cisco Robles picked up a storm and we had a cool little jam session.
http://chaeya.net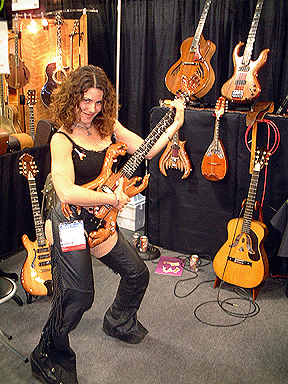 Ok, if you were at the show and saw here you would remember
...she wore just chaps and panties...so we got her for a photo!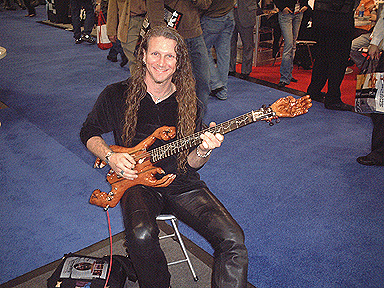 This is one excellent and versitile player!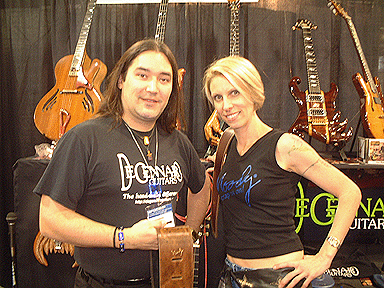 Allison stopped by with some super nice guitar straps that we couldn't resist.
http://moodyleather.com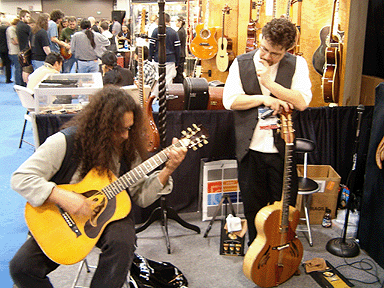 David Solis sat down, picked up a guitar and treated us to a performance that was unbelievable!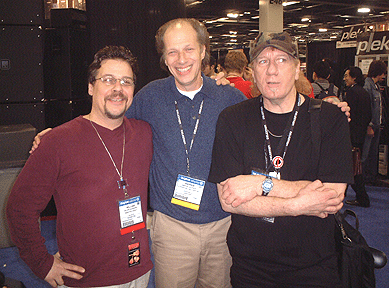 If you happen to run into these guys then beware, there is a heck of a lot of talent lurking underneath!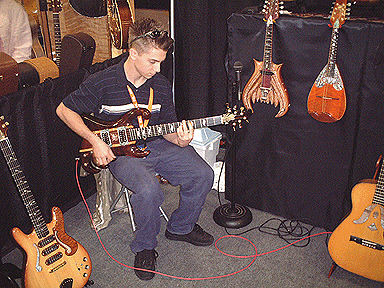 Phil from Pacific Native Hardwoods is a great guy, we've been chatting with him for a couple of years now.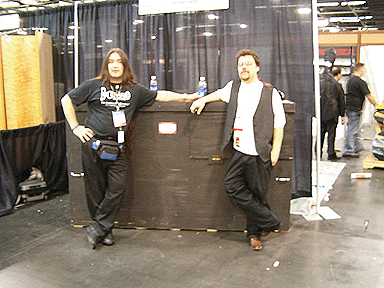 Well, all zipped up. That's it for another year.
Gotta' get back to make more instruments and get ready for some live gigs.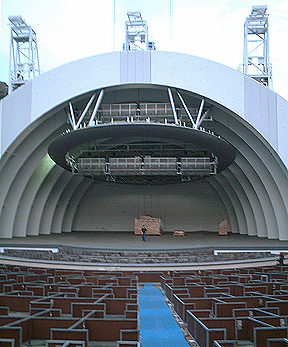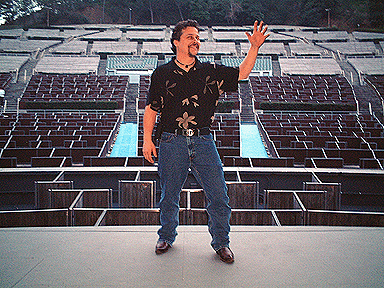 But first we had to stop by the Hollywood Bowl!
We also made the NAMM Oddities page hosted by otherroom.com: