2004 Anaheim NAMM Show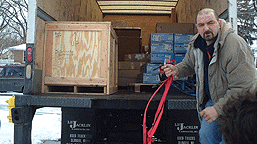 They're on the way to California!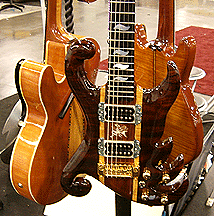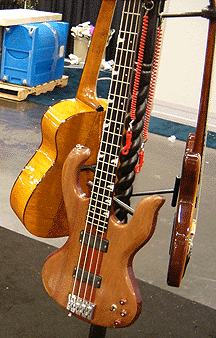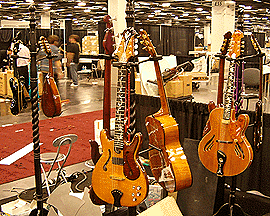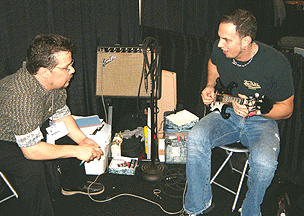 Creed's guitar player checkin' out the mandolins.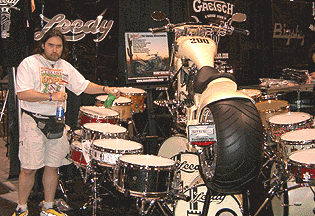 Now this is what we need for the booth next year!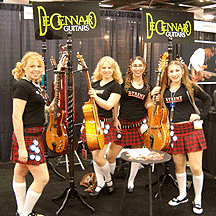 Didn't have any of our own so we stole the Extreme girls.
Hmmm...that might be better than a motorcycle.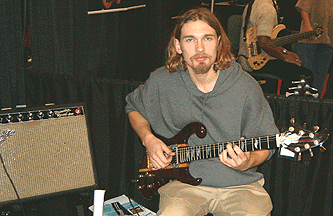 The Wild Thing got a lot of attention from some real talented players.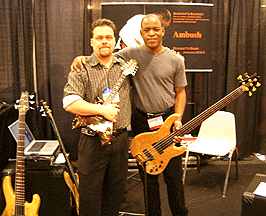 Our booth was next to Scott from Spiro Gira. Super guy to know.
Here is his site: http://www.scottambush.com/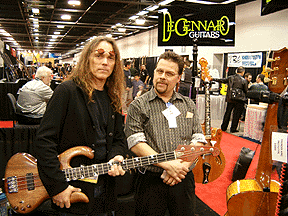 Timothy from the Eagles stopped by with his son just before the end of the show.